Oct. 28, 2022
Underground sites such as mines and tunnels are tough and dangerous work environments and mining tunnel support related equipment is essential as a small oversight can turn into a huge problem, especially when faced with difficult situations.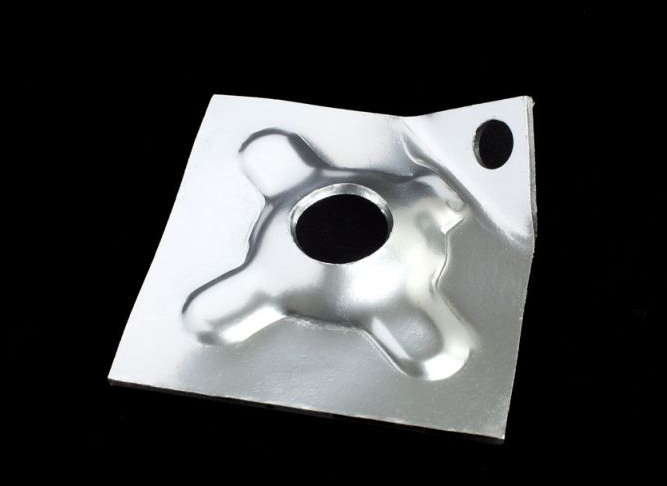 Due to the challenging conditions inherent to the site, the level of physical and mental preparation required, as well as the ability to react in challenging situations, are all very important factors.
There are many prevailing uncertainties and unknowns when dealing with the underground. These variables can range from minor inconveniences to major challenges for tunnel designers. A short list of some of these issues includes:
1. the most important uncertainties when dealing with any underground project
2. the geology of the area will determine the feasibility and cost of the project
3. the engineering properties of the rock may change, sometimes dramatically, over a wide range of conditions, particularly time, season, rate, and direction of loading.
4. Groundwater is the most difficult parameter to predict and the most troublesome during construction.
5. Drilling cores is the most commonly used method to determine subsurface conditions, and in the most detailed surveys, typical projects recover less than 0.0005% of the tunnel excavation volume, with significant uncertainty.
Therefore, in the more dangerous working environment of mining, mining tunnel support equipment is essential, such as: cone rock bolt volcanic plates and reinforced mesh for coal mine support and protect. The role of the butterfly rock anchor volcano plate is to transfer the thrust generated by the nut locking torque to the top surface, generating the initial anchoring force, while transferring the pressure from the top surface to the roadway. The anchor rods generate working resistance and work together to reinforce the surrounding rock. Reinforcing mesh is a kind of mesh made of high carbon steel wire, stainless steel wire and other materials, welded by high-tech technology, because of its high precision and good quality, it can play a role in supporting and protecting the coal mine in mining work, if you want to know more, please feel free to contact us.
So what should underground workers do to ensure safety in such dangerous situations?
1. Adapt to local altitude and temperature in advance: Many mines such as Peru are located at high altitude, so it is recommended to properly adapt to the environment to avoid plateau reactions and lack of oxygen. In other mines such as Russia, temperatures can drop to around -30 degrees Celsius, while in countries such as South Africa, temperatures can soar to over 40 degrees Celsius: try to acclimatize to the local climate before doing physical work.
2. Rest and avoid alcohol: Make sure you get a good night's sleep and avoid alcohol and any prescription drugs that may impair your ability. Some underground mining and construction operations will have medical examinations and tests such as spirometry, stress tests, blood and urine tests, and even breath analyzers to ensure that all operators are performing their jobs perfectly.
Check your protective equipment: It is important to check that your protective kit is complete and in working order: coveralls, harnesses, helmets, gloves, glasses, boots, etc.
3. Make sure your lights are in proper working order: Your lights are one of the most important pieces of kit in the mine. Not only does it improve visibility for the carrier, but it also allows other operators to see you and will often find a signal code to indicate whether it is safe to perform certain operations (such as moving forward or backward). Make sure you still have enough batteries to get you through your workday.
4. Familiarize yourself with oxygen escape devices: This kit may be critical to your survival in an emergency. The breathing apparatus provides oxygen for use in extreme situations such as fires or landslides. Knowing how to use it is absolutely paramount: misuse can lead to serious injuries, such as esophageal burns.
5. Pack your kit properly when using transport: For underground mining transport, make sure you don't have loose, dangling equipment that could get stuck in the rock and cause an accident.
Remember escape routes and shelters: Make sure you remember the layout of the site, including the location of key escape routes and shelters, or 6. the location of other emergency rooms in the immediate vicinity in case of an emergency.
Stay calm but stay alert: Underground construction sites often see many different jobs going on at the same time: there may be several pieces of equipment working together, and together they make a lot of noise, as well as drilling and blasting jobs. It is important to remain calm but alert.
7. Follow the mine's safety measures: Each mine is a separate world and is subject to its own set of rules and procedures designed to best suit the specific needs of that mine. Make sure you know what they are and implement them, especially in case of emergency.
8. Ensure your own safety before helping others: Operators are always trained to take care of themselves first and must ensure their own safety before they can help other team members in an emergency.
Are you interested in learning more about mining tunnel supports for sale and how they can benefit you? Contact us today to secure an expert consultation!