Threaded reinforcement bars or threaded rebar is used as a reinforcement in the concrete structure and used for capacity protection structure, JiuFu offers a complete range of reinforcement options to increase corrosion resistance levels to reinforce concrete structures with various life expectancy requirements. Our full range of products have a lifespan of 20 to 100+ years including: Epoxy Coated Rebar And Galvanized Rebar
Epoxy coated rebar, also known as green bar, is used to reinforce concrete when it will be exposed to corrosive conditions such as deicing salts in colder climates or marine waters in coastal environments. Epoxy coated rebar is primarily used in bridges, marine structures, parking garages and pavement and has a 30 to 50 year service life. Epoxy coating patch kits are available for field repairs if surfaces are nicked or scratched.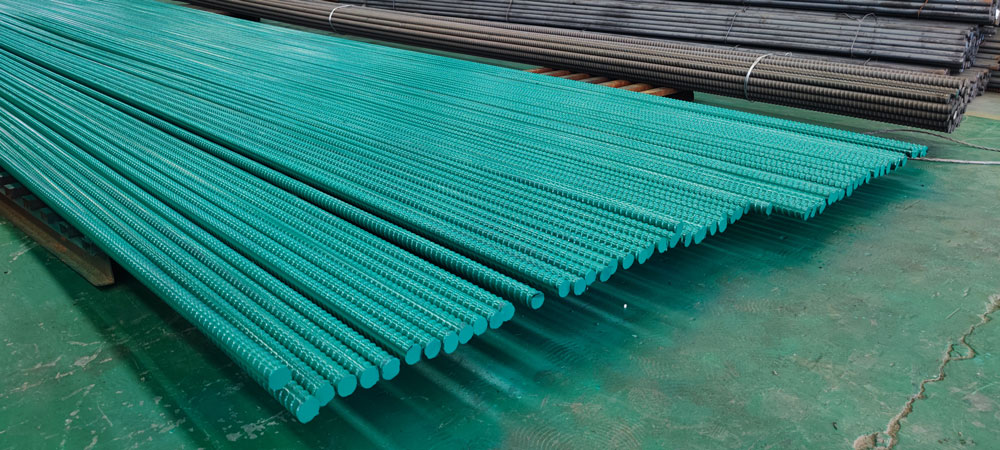 GALVANIZED REBAR
Galvanized rebar is another option for corrosion resistance. Galvanizing adds a coating of zinc to the bar extending the service life of the base steel underneath. Galvanized rebar has excellent bond characteristics to concrete and does not require special handling in the field.